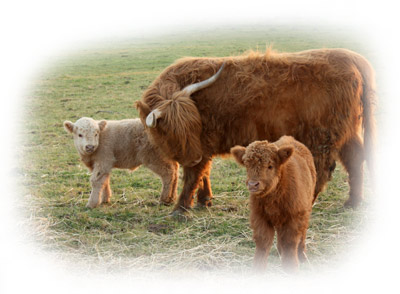 La Colombaia is a family run agricultural farm, it is located in the picturesque countryside of Vicchio in the province of Florence. The activity began in 1977, and is managed by Claudio Galluzzi. It has been certified as organic farming by the ICEA since 1999.
We grow cereals, legumes, potatoes, olives, and grapes. We raise "Cinta Senese" pigs, the "Chianina" and "Highland" breed of cattle, the "Appenine" and the "Zwartbles" breed of sheep and genuine free-range chicken, guinea-fowls and ducks. Since 1999 the agritourism activity has been enlarged thanks to the construction of four apartments: "L'Avena", "Il Grano", "Il Girasole" and "Il Granturco".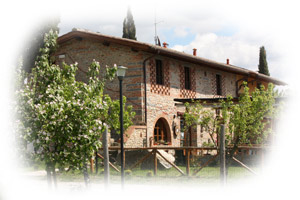 In 2011 the agritourism activity has been further enlarged with the construction of six double bedrooms with private bathrooms and a restaurant where all the raw materials that came from the agricultural farm and other local agricultural farms in the area were utilised. In re-examining the concept of "kilometre zero" this case is a real and true "0 metre".
In 2018 a natural swimming pool was created based on a minimum environmental impact for the exclusive use of agritourism guests.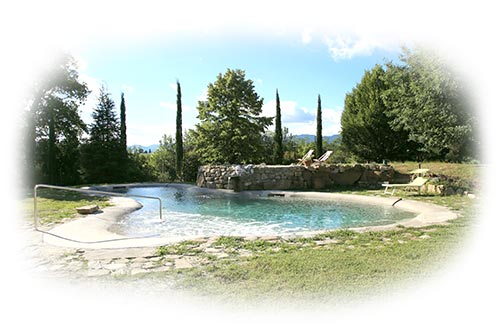 During the same year our agritourism has been awarded the maximum regional classification in its category, meaning "5 Girasoli" (Five Sunflowers), with particular consideration given in the selection of the raw materials of our production, and local production, used in the restaurant as well as our exclusive Tuscan wine-list with about 400 wine labels.
Photogallery