Our biological products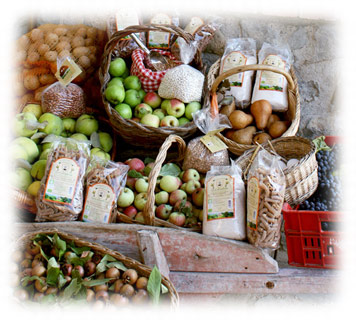 "La Colombaia" is a family-run farm where cereals, pulses and potatoes are grown using organic methods certified by the I.C.E.A. The most important crops are soft wheat and durum wheat, several ancient wheat strains, barley, spelt, corn, oats, sunflowers, broad beans, chick peas, beans and potatoes.
The products are transformed using stone mills and artisan pasta factories (both with organic certification) into various types of flour and also into dry pasta made using bronze dies.

Transformation into meals for animal fodder is also performed.